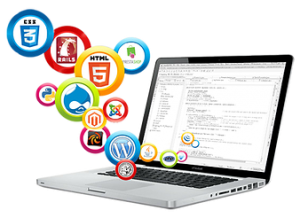 BDWEBS.com was founded on May 10, 2010 (whois). BDWEBS.com is the best website design and software development company in Bangladesh.
BDWebs.com is a web-based service company based in Bangladesh with data centers in the United States. For the last ten years, BD Webs has been awarded "Best Hosting Service in Bangladesh" and offers a variety of online-based services, as well as quick turnaround time, around-the-clock support and a 100% satisfaction guarantee.
WordPress Maintenance Plan
Our WordPress design:
BDWEBS is a Cheap Web Design Company in Bangladesh. We offer cheap and affordable website design and software development services at a very low cost, also our cheap services available in domain registration, web hosting, Web Design software development with the best quality.
Our Ready WordPress Website-
Mobile Friendly
Get a website that works wherever your customers are… on any device, anytime.
Quickly Delivery
Our standard process will have your website up and running in 3-4 weeks (this could vary based on your needs).
Save Time & Money
Spend your time doing what you are good at, let us handle the technical aspect of your digital presence.
Ongoing Support
We don't disappear when your website is done – we offer affordable maintenance plans for your peace of mind.
Why Maintain your WordPress site?
Managed Hosting
Out-of-this-world page load speeds, the security of the Google Cloud, 99.9% tested uptime, and 24/7 hosting support.
Page Speed Optimization
From image compression & HTML improvements to CDN & advanced caching, we'll keep you moving fast.
24/7 Maintenance
Being the big dog, WordPress is always the target of attack. So, Chuck Norris handles our maintenance and security. Well, pretty much.
Weekly Service Reports
We will maintain your website and provide a weekly report
Full Daily Backups
A backup of your entire website. Created for you. Every. single. day.
Performance Monitoring
tellar user experience requires fast load times, so we don't just make your site fast. We keep it that way.
SEO Optimize
Our Bangladeshi SEO expert is highly skilled and knows the latest SEO strategy about Google, Yahoo, Being and many more top listed search engines.
Technical Support
Sometimes stuff just happens. When it does, our friendly team of WordPress maintenance experts will get you back in action.