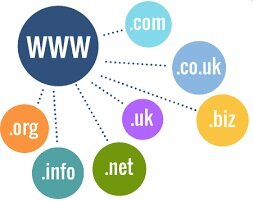 BDWEBS.com provides a cheap cost domain reseller program Bangladesh with a free domain reseller panel. We have experience for 10 years. our domain reseller panel is fully white label panel. You can purchase all top label domain instantly and you provide a full domain control panel to your client. You can upload instant funds from bkash, rocket, nagod, master card, visa card and internet banking.
BDWEBS.com is a top-10 domain reseller company in Bangladesh. If you need friendly support and a trusted company then you can business with us. If you need to start your domain business with us then SIGN UP NOW.
Click Demo Reseller Account
Username: [email protected]
Password: [email protected]
Free Signup Domain Reseller Panel
Featured:
Free & Easy Domain Reseller Panel
Manage Customer & Sub Reseller
Manage DNS/Nameserver
Manage Theft Protection
White Label Control Panel
Manage Contact Details
ID/Whois/Privacy Protection
Domain Secret/Authorization code
Domain Forwarding
Domain API
Slab System (Slab1 to Slab4)
No Setup Fees
Domain
Reseller
Price
TLD

SLAB-1 Tk.

SLAB-2 Tk.*


SLAB-3 Tk.*

SLAB-4 Tk.*

.com
$9.8 USD
$9.6 USD
$9.38 USD
$9.12 USD
.net
$11.3 USD
$11.25 USD
$11.12 USD
$11 USD
.org
$11.8 USD
$11.68 USD
$11.56 USD
$11.43 USD
.info
$11.7 USD
$11.50 USD
$11.12 USD
$10.93 USD
Slab-1:
Minimum deposit $12.50 USD .
Slab-2:
Total received $312.2 USD.
Slab-3:
Total received $625 USD.
Slab-4:
Total received $1,250 USD.
Video Tutorial of Domain Reseller
do you sell domains?

Are you annoyed with the support of your provider?

Domain price high, cheap price and looking for fast support?

You paid in the morning and didn't get the domain fund in the evening.

Receive funds but domain registration is not often?

Domain resellers provide?
Then you need the service of bdwebs.com. We can say with confidence that you will get the service in an average of 30-60 minutes.
Some unknow questions:
☞How long have you been providing this service?
Answer: We have been providing this service with reputation since 2010.
☞Which domain reseller panel do you give?
Answer: We provide the panel of Logic box which is provided by most of the domain resellers in Bangladesh. Numerous domain providers including Resell Biz, Reseller Club use this panel.
☞Is there any fee to take reseller?
Answer: There is no fee for reseller. However, the balance must be loaded at least $12.50 USD each time.
☞Whether to get full control panel of domain.
Answer: Of course you will. You will also get all the benefits that we get.
☞Same price in case of renewal?
Answer: Yes, the price given on the reseller's slab will always be the same. You can see the slab system by entering the domain reseller panel.
☞How soon will I get the domain fund after paying for the domain?
Answer: If you load funds from our panel through the payment gateway, it will not take even 5 minutes. And if you send it manually, it will take about 60 minutes.
☞What are the options to send you money?
Answer: bKash, Ricketts, Agent Banking, Nexus Pay, Dutch Bangla Bank, BRAC Bank and Cash.
-Thanks.